Nantong Sampury Electric Industry Co., Ltd.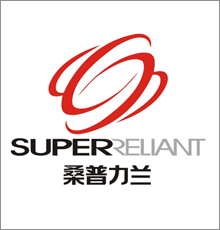 Nantong Sampolilan Electrical Appliance Industry Co., Ltd. (Nantong Dongxin Electronics Co., Ltd.) is located in the central position ofNantong New City District. The factory area of Chongchuan Development Zone in Nantong covers 38.7 Mu and the building area is 20,000 square meters. According to the standards of modern enterprises, the company has advanced international CAB/CAM computer aided design and manufacturing system, SMT automatic production line, double wave soldering machine, ultrasonic welding and precision hot press, special mechanical/environmental comprehensive stress testing equipment and assembly line of various specialized products, with annual production of all kinds of electronics. The capacity of 1 million electrical products. The company has passed the certification of GJB/Z9001 quality system, and has been operating according to IS09001 quality system for many years. The company has first class management, design, development, service personnel, 80% of the staff are above college education, now divided into administrative department, procurement department, marketing department, technology department, production department, customer service department, has many years of successful experience in the development and production of AV, control class, communication radio, equipped with overall, software design, circuit design, junction. Professionals with practical experience in structure design, process design, quality control, production management, market development, etc. The company's control products are well recognized in the same industry, and the level of development is synchronized with the development of new international automation technologies.


Products purchased: 50 cubic meters nitrogen machine
Buy Quantity: 4 sets
Customer evaluation: Zhongheng is very professional, delivery is very fast, after sales is also very good, next time there is demand will continue to cooperate with them!